Victoria is the fastest growing area in the whole of London. If you think Victoria is the place for your business, do not hesitate to read through our area guide. We have put together some top spots the area has to offer for you.
A brief introduction on Victoria
The vibrant district has a lot to offer for everyone. Neighbouring Westminster, Pimlico and Belgravia, Victoria is probably the most rapidly place in the whole of London. The development of new buildings and facilities around the train station has made it a famous location for different businesses of all industries.
With lots of restaurants, bars, cafes and shops surrounding the area, there will be always something new to try. So why wouldn't you want to explore?

Transport in Victoria
Victoria can easily be reached by many different transport options. Victoria train station is the main station around the area.

Food and Drink in Victoria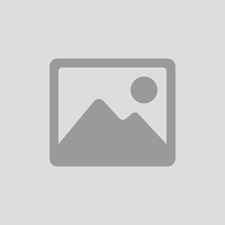 The Thomas Cubitt Public House & Dining Rooms
Located on Elizabeth Street, one of the most charming streets in London. If you fancy food and drinks from your traditional English pub then this is for you. It's one of the locals favourites Therefore, you definitely can't go wrong with this place.

TOZI
A modern Venetian bar and restaurant. What else would you want? Chefs Maurilio and Daniele have developed a menu of Cicchetti (small sharing plates); including bread freshly baked in the wood oven, grilled and fried food and their high-praised pasta dishes. Don't forget to order from the amazing Italian wine list.

Iris and June
Iris and June is an artisan cafe. Offering a large selection of healthy foods, snacks and coffees. A perfect place to have some coffee and unprofessional meetings. You can also spend your lunchtimes here if you want to get away from the office.
Things to do in Victoria
There are plenty of things to do around Victoria. The area offers many different gyms and beauty places to choose from as well as shops to shop from and keep your spare time busy.

Fitness First Cardinal Place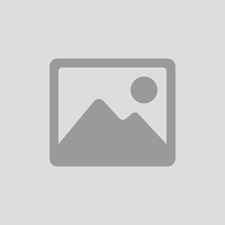 Train and exercise with Fitness First. Open every day including Bank Holidays, there's no excuse not to get your workout in as well as saunas for some post sweat relaxation.

The Light Centre Belgravia
The Light Centre is one of London's leading natural health centres, offering a full range of therapies, over 60 yoga and Pilates mats classes each week, mindfulness classes, workshops and more. Therapies include masseurs, acupuncturists and homoeopathic practitioners.

Victoria Insanity
With an air conditioned room and changing facilities on-site at Westminster City School, this is the perfect venue for your after work insanity class in central London. With classes running three evenings per week, there's plenty of choices to get your high-intensity interval training fix.

Hotel Chocolat
Hotel Chocolat is the perfect chocolate shop to pick up a gift for someone else or a treat for yourself. They have various gift boxes containing a mouth-watering selection of chocolates, such as the cocktail selection, with Mojito & Daiquiri inspired chocolates.

Hawes & Curtis
Hawes & Curtis is the home of the luxury shirt for both men and women, Hawes & Curtis have been making shirts since 1913 and take pride in their craft, with royalty and acclaimed aristocracy amongst their customers. If you need professional elegant clothes, this is the place to go.

Jones Bootmaker
Jones Bootmaker was established in 1857 and has over 100 branches throughout the UK. This heritage of the brand is known for their premium quality shoes and boots for both men and women. They also have a selection of children's footwear and bags and accessories that include all your shoe necessities

Hidden Gems of Victoria
If you are interested in getting to know the real Victoria, then look out for these hidden gems.

Tachbrook Street Market
A short walk south from Victoria Station, Tachbrook Street Market appears every day apart from Sundays; feeding hungry office workers in search of lunch and helping to keep the fridges of local residents well-stocked. Tachbrook Street Market provides space for food vans serving burritos, falafel and jerk chicken, as well as more traditional greengrocers' stalls, making for a diverse and popular market.

Cask
For the beer connoisseur, rather than those seeking a romantic spot for a date or a sleek bar for a business meeting, Cask provides a stunning array of brewed beverages.