A brief introduction to St Paul's
The magnificent St Paul's Cathedral is one of London's most popular tourist attractions, but stray just a little way off the busy roads that surround the cathedral and there are plenty of hidden gems to discover. The winding lanes south of St Paul's Churchyard are full of old pubs and little shops. As one of the oldest parts of the city, the St Paul's area is also home to much of London's rich literary heritage.
Eat & Drink in St Paul's
The Madison
Restaurant, Lounge, and a Bar. What else could go wrong? You'll enjoy stunning views of the city along with a delicious meal or exclusive drink such as the 'Rooftop' Cocktail. This place is perfect to catch up with friends, colleagues and have informal meetings.
Barbecoa
Bringing delicious, mouth watering and beautiful slow-cooked meat on your plate. Barbecoa is the place if you fancy some delicious Argentinian grill. They also serve London's most outrageous desserts too. If you are around St Paul's wandering around for food and cocktails, you cannot miss out on them.
Searcys Champagne Bar
Located on the 1st floor of One New Change shopping center, Searcys is exactly the place you want to visit when you fancy some cocktails, meatballs and some snacks. The bar is always buzzing with good vibes and people. The stylish and sophisticated venue creates a perfect spot to host corporate and social events.
Health & Wellbeing
Energy Yoga
Energy yoga is the perfect place to reset your day and refuel on some energy. You can learn Sivananda yoga, a challenging exercise filled with a traditional sequence of postures which has been around in India for over a decade. If you looking to add more energy into your lifestyle then Energy yoga is the place for you.
The altitude center
The altitude center is great for anyone who wants to increase their fitness level. The simulated altitude chamber is packed full of cardio equipment - ready to get you high up. You will have the choice to train in a group or solo. Whatever your choice may be the staff of altitude center are always there to help.

Shopping
One New Change
One New Change shopping center is great if you want to look around some fashion stores like Reiss, Mango, Cos, H&M and all different sort of retail stores. If you get hungry or thirsty, there are lots of delicious restaurants and great bars around so you'll never feel like you are missing something.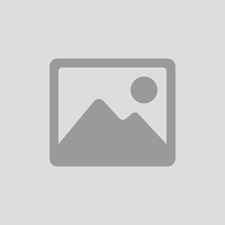 Ted Baker & Friends
The Ted Baker store in St Paul's has many things to offer for both men & women. However, men have the benefit of having 'Ted's grooming room' where they can get hot towel shaves and cuts. There is also an in-house tailor and the Ted Shine and Dandy service, which offers complimentary shoe and bag shining.
Space NK
Space NK offers a variety of high-end beauty, skincare and haircare products. You can also book a complimentary makeover with an in-store style expert and explore the latest looks.

Hidden Gems of St Paul
Postman's Park
Postman's Park is St Paul's greenest place. While the garden is full of flowers and beautiful scenery during the summer and spring and it's certainly worth visiting, the garden can be visited in winter and autumn too.
St Bridge's Church
Although the last of the news agencies moved out of Fleet Street in the mid-2000s, the legacy of London's great publishing street lives on if you know where to look for it. You can see the wedding-cake style spire of St Bride's Church from the road, but you should really get closer to explore this fine church, still, today known as the spiritual home of London's media.
The London Stone
You could easily walk past the London Stone at 111 Cannon Street, without even noticing it buried beneath a branch of W.H.Smith. A limestone fragment alleged to be a remnant of Roman London, the stone was once built into a long-destroyed church and moved to its current position in 1962. Since then it has been incongruously displayed behind a brass grille, with only a small plaque informing passersby of its amazing provenance.