One of the main draws of serviced office space is the idea of inclusivity. You pay a single monthly price which covers everything... or does it?
The market has grown rapidly over the last few years, bringing an unprecedented number of new buildings and new providers with it. This robust choice allows the savvy tenant to compare a large selection of offerings in an effort to secure the best value.
Each new provider is seeking to put an offering in front of clients which encompasses as much as possible within the monthly payment, or license fee. With this in mind, what variations in inclusive services can the end-user expect?
At their core, serviced offices provide a cost which encompasses rent, business rates, service charges, utilities, cleaning / waste disposal, furniture, security, front-of-house services and tea / coffee.
Beyond that, it gets interesting. You can expect to see a range of possibilities especially regarding IT and phone connectivity; for example:



Phone handsets / lines carry an extra charge per user


Shared internet access is included but phones / lines are extra


Phones / lines and shared internet are included but dedicated bandwidth is extra


Phones / lines and dedicated bandwidth per office are included


Cost of calls is additional, usually BT Business rates


Deposits needed range from 1 month to 3 months' rent


The inclusivity (or not) of the above will change the overall cost of the space and could play a major factor in the perceived value of the offer.
So, are there serviced offices in the market which give clients a package that includes everything you can think of?

(Lounge at BE Threadneedle Street)
BE Offices are certainly a brand that continues to offer unrivalled inclusivity. Within their packages, over and above the core offering, the following is included in the monthly license fee:



Telephone lines and handsets per user


Guaranteed (and robust) dedicated bandwidth per office, increasing with office size


Cost of telephone calls made


No deposit


Large-screen TV within each office


Free on-site gym in about 60% of their buildings


Their service provision is also backed up by a Service Excellence Guarantee issued to all clients which provide a straightforward list of care commitments you can expect, and monitor. This can be downloaded from their website.

(Private office at BE Cheapside)
I spoke with Marcus Pettifer, Head of Sales at BE, about the thought process behind throwing everything into a deal and being brave enough to forego deposit payments from clients, especially when the cost of their offices is competitive in the marketplace already.
He said: "Our aim is to be 100% transparent with our clients, we want them to understand how much they will pay, and what they will get. The only thing we keep up our sleeves are the extra treats like free personal training, client events and even a sweet trolley! We don't ask for a deposit as we'd rather our clients keep their money in their business so they can grow in our centres"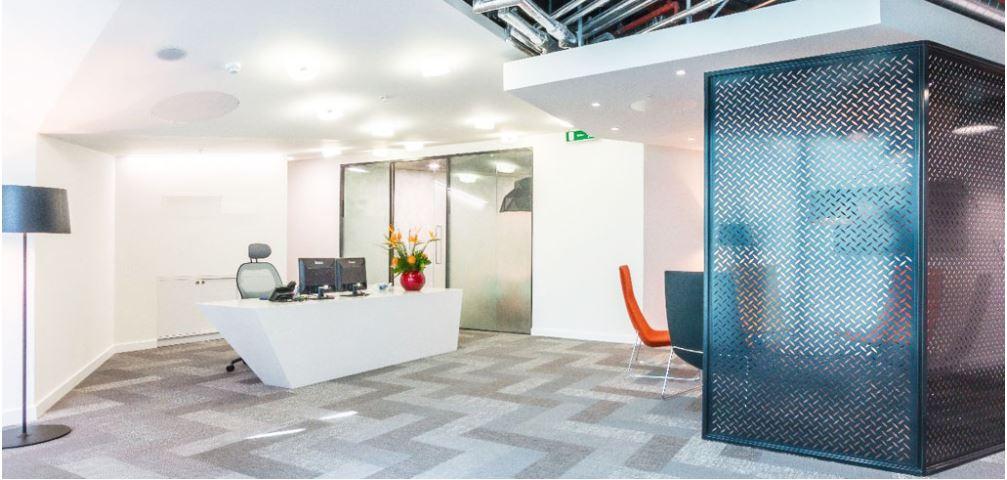 (Reception at BE Paddington)
BE are a strong brand, now the second-largest independent provider of serviced office space in London, with aspirations towards continued organic growth in the capital and beyond. With their inclusive offering, clients can literally have their cake and eat it (with the added perk of free doughnuts and sweets delivered to your desk every Friday).
Serviced offices will move inexorably towards a greater all-inclusivity over the years to come but it is good to see established brands leading the way.
(Compiled by Michael Dubicki, Director of Business Development at Flexioffices - www.flexioffices.co.uk / 020 7061 3620 / 07432 128 618 / Michael.dubicki@flexioffices.com)