A brief introduction to Covent Garden
Covent Garden Market was created to sell veg, fruit and meat for the people Westminster. Today New Covent Garden was created by Vauxhall to fill that purpose. However, Covent Garden is now a popular area for shops, boutiques, restaurant & pubs and lots of theatres.
Travelling to Covent Garden
Covent Garden can be accessed by bus and tube the easiest. By bus, you can head to Strand, Trafalgar Square, Leicester Square and Holborn. Covent Garden can be accessed about 5-10 minute walk from each of these locations.
Covent Garden also has its own tube station which can be reached by the Piccadilly Line.

Food & Drink in Covent Garden
There are many delicious food stalls, restaurants and bars you can choose from around Covent Garden, so you will never stay hungry or thirsty. Even if you only fancy a quick bite.
Shake Shack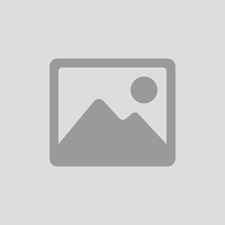 For burger lovers, this place should be already known. However, if you are not a burger foodie but fancy some good American burger that you can 'build' for yourself Shake Shack is the place. They also offer cheesy fries and delicious milkshakes. You definitely can't miss it.

Timberyard
Timberyard is a perfect place to go for breakfast and lunch during work. They offer lovely coffees, sandwiches, soups, cakes and much more treats you may fancy.
Lima Floral
Lima Floral is a great place to get some drinks and Peruvian bites in Covent Garden.
Health & Wellbeing
Covent Garden is filled with gyms and studios where you can start and improve or develop your fitness. You can choose whichever suits you the best.
Yotopia
Yotopia offers a range of yoga classes that suits your body, mind and soul the best.
SIX3NINE
SIX3NINE is a wellbeing secret in the heart of London. Based in the heart of Covent Garden, their approach is simple. No gimmicks, no fads, just a passion driven scientific approach to personal training that will get guaranteed results.
Relax
Relax is probably one of the greatest destinations for massage and beauty treatments. They offer a range of massages which relaxes your body and mind, so book yourself in for 45 minute back, neck and shoulder massage or just get a quick manicure that you deserve.
Shopping
There are hundreds of boutiques and shops around Covent Garden, so don't miss your favourite ones.
Chanel
One of the most known high-class designer cosmetics boutique can be found in the heart of Covent Garden. Get to know the best Chanel make-up artists and book yourself in for a makeover or just browse and purchase your favourite cosmetic products made by Chanel.

All Saints
All Saints has become a premium fashion retailer and is popular for its casual, chic and basic clothing style. Stocking clothing for women and men, the brand has various ranges, as well as shoes and accessories. This Covent Garden branch has a large selection of clothing you can browse through, so you'll always find something that will go well with your style.
Ray Ban
Ray-Ban is the iconic brand offering sunglasses and eye-wear for men, women and children. Choose from various styles including, Aviator, the classic and popular, Wayfarer, or the more vintage looking, Clubmaster. There are many options to choose from, including multiple varieties of lenses, from mirrored to polarised, classic and more.
Hidden Gems of Covent Garden
These places are not going to be so hidden anymore.
Canela
This Portuguese pastry shop is going to be your favourite after trying it. Sit down, have some sweet pastry with coffee and just take a 10-minute break from work or just take an hour break away from the office with your laptop.
Covent Garden's stage doors
Tucked away on quiet side streets, away from the bright lights of the theatre's frontages are the stage doors of Covent Garden. Some have more prominent signage than others, but for the true theatre-fan, these doors are gateways to a magical backstage world.
St Paul's Church Garden
St Paul's is known as 'the actor's church', and was designed by Inigo Jones in the seventeenth century. On Henrietta Street is a hidden entrance to its tranquil garden. Full of old trees, well-tended flowerbeds, benches for weary visitors, and a friendly duck, it is a haven for those escaping Covent Garden's tourists and shoppers.