Thinking about relocating your business to Bank? Here's our guide on all the iconic area has to offer...
Bank is typically associated with business and finance due to the vast number of financial institutions based there, and of course, its proximity to the iconic Bank of England. Many organisations have been attracted to this area, not only due to its financial connections, but also its rich cultural history and stunning architecture including some of the city's oldest and most beautiful churches. There's much more to Bank than just suits and money!
Businesses with serviced offices in Bank can reap the benefits of being surrounded by some of the most important and influential financial institutions, and an excellent central location. London's Square Mile has long been considered one of London's most prestigious, and strategic locations for businesses.

Which sectors are based in Bank?
According to Flexioffices' SME study, 30.15% of all SMEs in EC postcodes, which represents the City of London, and includes the London Stock Exchange, and the 'Insurance Triangle'.
The area is also particularly popular with the media/marketing sector with 20% of London SMEs in this sector opting for a EC2M location, and 10% choosing EC2A to base their media/marketing agencies.
Nearby in EC2A, 20% of SMEs are from the property/construction sector. There are also a large number of design SMEs based in this area, with 14% of SMEs in EC2A and 18% of all SMEs in EC2M in the creative design industry.
Bank Transport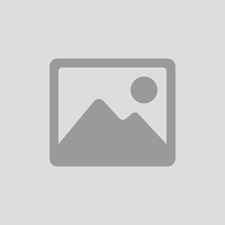 Bank is exceptionally well connected, as it is situated on the Central, Northern, Waterloo & City Line, Circle and District Lines. It is also served by the Docklands Light Railway which connects the area with other major City districts such as Canada Water and Canary Wharf.
Both Waterloo and Liverpool Street Station are just a short walk away, providing an easy connection to the East and South West, and a stress-free commute for your employees.

Eat and drink in Bank
With serviced offices in Bank, you'll be ideally located for some of the finest restaurants in the Square Mile. Bank is a fantastic location for exquisite dining, with exclusive Michelin-star restaurants and stylish rooftop bars closeby. Here's our best picks:
Lutyens
At Luytens, you can enjoy sumptuous European dining with a modern twist, in a bright and relaxed dining environment. There's also a trendy wine bar, with a small terrace offering stunning views across the city.
Coq d'Argent
Coq d'Argent is a firm favourite for classic French food in the City. The rooftop bar and restaurant is a fantastic location for entertaining clients and socialising with clients. At the weekend they offer casual jazz brunches, what could be better?
Duck & Waffle
Duck and Waffle is located at the top of the Heron Tower in Bishopsgate and has become an increasingly popular haunt. The unique thing about Duck and Waffle is that it's always open and serves food and drinks 24 hours a day, 7 days a week! It's famous for their signature dish: fried duck egg and leg served on warm waffles with spiced maple syrup, and breathtaking views of the city.
Patty and Bun
If you're looking for a more informal (but equally as delicious) feast, Patty and Bun is the go-to place for seriously succulent burgers. Drop by their City restaurant for an indulgence lunch break, or grab one to go.
Association Coffee
Looking for a great little place for informal meetings? Just around the corner from the Gherkin you'll find Association Coffee, a smart upmarket coffee shop offering fresh speciality coffee. As well as their enticing aromatic coffees, there's also a selection of tasty pastries and sumptuous sandwiches for a great afternoon pick-me-up.
Things to do in Bank
As well as being an excellent business location, Bank also has lots to offer when it comes to free-time activities.
If you're looking to make the most out of your lunch break and get away from your desk for an hour, why not spend this time getting active at one of the many gyms and health clubs in the area.
Bank Health Club by Virgin Active boasts excellent facilities including a state of the art gym, swimming pool and spa. What's great about Bank Health Club is its vast timetable of classes, including a host of new and challenging picks such as AntiGravity Yoga to really push your body to the extreme. Pop in during your lunch break for an energetic class to get your blood pumping and leave you feeling energised for the afternoon.
If you're tired of the same-old routine and are looking to shake up your workout, Gymbox could be the solution you're looking for. Ideally located just 1 minute from Bank tube station, there's no excuse not to go to one of their unique workout sessions. At Gymbox, you'll experience a workout like no other, with their resident DJs blasting their best tunes while you workout on the gym floor. If you're feeling adventurous, try a 'Tour de Bank' class, an interesting spin on indoor cycling class to get you singing (and probably sweating) your head off.

If you fancy a more relaxed lunch break, why not indulge in a little retail therapy. Bank has excellent shopping facilities, which is ideal for city workers looking to enjoy their break from the office. From men and women's fashion to high-end chocolatiers, to luxury food stores and sports shops, Bank has everything you need.

Bank's Best Hidden Gems
With serviced offices in Bank, you'll be amongst some of London's most charming hidden gems.
For the perfect after-work drink with colleagues or lunch time meetings with clients, head over to Bedales Wine Bar. Tucked away in Leadenhall Market, this charming bar serves a range of fine wines for you to enjoy in the bar, or take a bottle away with you to enjoy at home after work.
Need some fresh air? Whittington Garden in the City of London is the perfect location if you're in need of some peace and quiet. This beautiful garden provides an idyllic setting away from the hustle and bustle of the City where you can take some time out and relax.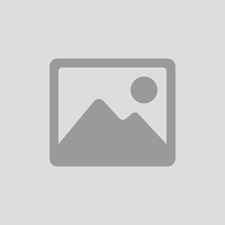 Want to see London from a different perspective? Admittedly The Monument isn't exactly 'hidden', towering over 60 metres over the city. From the top of this visually striking structure, you can enjoy a stunning view of the city. The only downside is that you'll have to climb 300 steps to get to the top! The view is undoubtedly worth it, though.